If your headlights aren't as bright as they used to be, it may be time to replace them!
SPECIFICATION AND FITMENT
Features:
• Tested in simulated rain/humidity/shock
• High-quality aftermarket replacement headlights
• Professional installation is highly recommended
• All Lamps come without bulbs, please use original factory bulbs
Compatible with:
1998 - 2000 Toyota Corolla
Working headlights are a critical component of any vehicle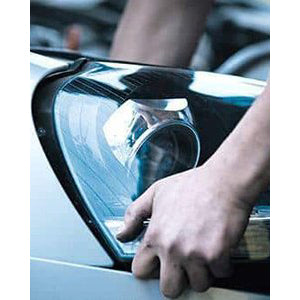 · Undo the screws, clips, or retainer springs that hold the headlight in place.
· Disconnect the wiring from the assembly.
· Detach the headlight from the vehicle to replace it with a new one.
· Fit in the new headlight assembly.
· Fix the new headlight into place and make sure that the screws, clips, or retainer springs are sealed.
· Reconnect the wiring that was unplugged from the assembly.
· Put back the grille and other components that you removed. Seal them back into place.
Test the new assembly.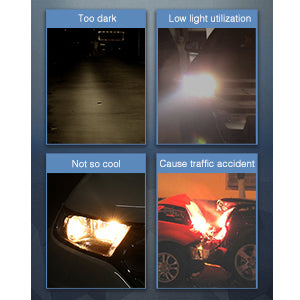 Problems and Solutions
· Have the headlights on your car been dimmed by abrasion from road debris?
· Are your factory headlights not bright enough?
· Are your headlights yellowed and discolored from the sun and elements?
· Do faulty headlights make you afraid to drive at night?
If your headlight assembly fails to provide satisfactory performance, you should consider changing it ASAP. A dim, cloudy, yellowed, or otherwise damaged or non-functioning headlight makes driving dangerous, which not only puts your safety but also the safety of others at risk.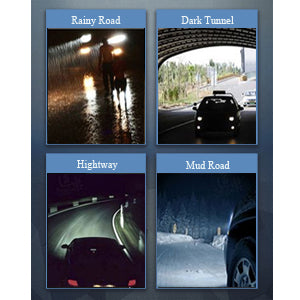 See farther. See wider. See better A new set of headlights from YITAMOTOR will allow you to see the road in front of you clearly at night and in any bad weather that may arise.
Free shipping on all orders. No minimum purchase.
It normally takes 1-2 business days for us to process your order. Please note that this does not include holidays and weekends.
Shipping time will normally cost 2-8 business days. Shipping time is estimated and commences from the date of shipping, rather than the date of the order, and can take longer than expected date due to the invalid address, customs clearance procedures or other causes.
For large items such as bumpers, tonneau covers, we generally delivery by Fedex and P.O.Box will not be available for shipping.