What are the benefits of car towing mirrors? Find more here today! And know how important it is!
The towing mirror is a tool for the driver to directly obtain external information in the aspect of the rear, side, and bottom of the car while sitting in the cab seat. In order to prevent car accidents and ensure personal safety, tow mirrors are required on all cars, meanwhile, it should be able to adjust the direction.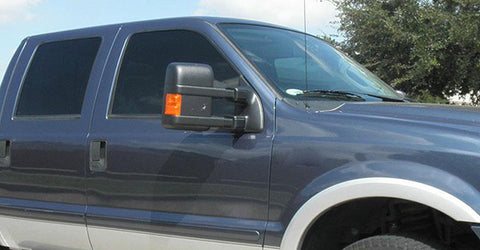 Parallel assistance to avoid blind spots
The driver must turn on the turn signal before entering, but it is very dangerous if there is a vehicle behind without seeing the turn signal and driving at a faster speed. Once it happens, the warning light will light up to remind the driver.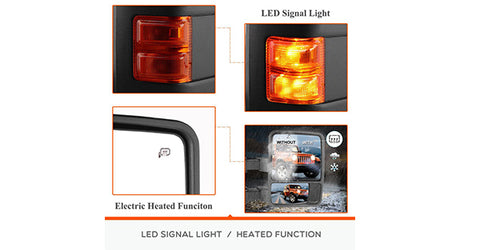 Electric heating to remove fog in rainy days
When encountering rainy and snowy weather, the towing mirror may have fog that can cause unclear vision on the way. The heating function of the towing mirror can come into play at this time.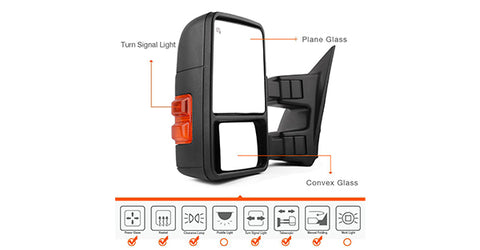 Rear image monitoring function
There is a camera on the towing mirror, which can monitor the situation of pedestrians or vehicles behind. When the driver needs to stop, the image taken by the camera will be automatically displayed on the screen. In this case, the driver can know the rear situation to avoid collision with others when opening the door.
Blind spot display system
The blind spot display system is also a new highlight of the towing mirror in recent years. Drivers often encounter visual blind spots while driving. Nowadays, many road traffic accidents are caused by visual blind spots. The blind spot display system can relying on the camera under the towing mirror to eliminate troubles for the driver, the driver can see the road condition monitored by the camera on the screen of the center console. In addition to the original field of view, you can also see the blind spot of the right towing mirror.
YITAMOTOR Towing mirrors are specifically designed for towing trailers, and they extend outward further than the standard truck mirrors, increasing your rearward vision to help provide a safer towing experience.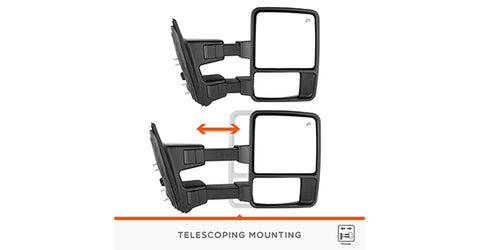 Smart central towing mirror
Smart central towing mirror means to package the LCD display into a traditional central towing mirror, and the images inside come from a high-resolution camera installed at the rear of the car. Although this kind of smart central towing mirror has not been widely popularized yet, it can be realized in the future. The advantage of the smart central towing mirror is that it allows the driver to see the pedestrians and vehicles behind without hindrance, even if the rear row is full of people, it will not affect the sight.