A radiator cooling fan is a device that can help regulate engine temperature by pulling air through a radiator. If your electric fan is a failure, the temperature of the hood will be higher. what's worse, it may make the engine out of work. Replace the electric fan on time is a way to protect your vehicle. YITAMOTOR fan can make your traveling safer.
Description:
Diameter: 14'' (Blade to Blade)
Maximum Fan CFM(Cubic Feet per Minute): 2,550 cfm
Maximum Fan RPM(Revolution(s) Per Minute): 2,250 rpm
Voltage: DC 12V
Number of Blades: 8pcs
Color: Black
Specifics and Benefits:
Aids to Cool the Entire Engine Bay, including Radiator, A/C System, Intercooler, Oil System, and Transmission.
Design Provides Excellent Engine Bay Clearance
High-Quality Lightweight Plastic Durable Material
Style; Brings More Space for Engine Modification
Direct Bolt-On Installation, Requires No Modification
OE Fitment or Replacement, Push or Pull Type
Package Included:
1x 14'' Black Electric Radiator Cooling Fan Assembly Kit
1x installation instruction
INSTALLATION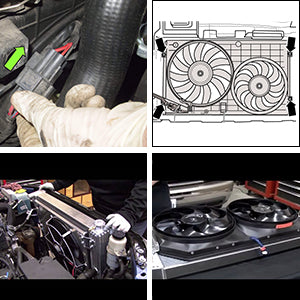 Things you'll need
1.Wrench set
2.Ratchet and socket set

Installation:
Step 1: For Electric Radiators, Disconnect Electrical Wiring. Confirm your radiator is electric or driven by a belt. If it's electric Unclip wires on the back of the radiator before continuing.
Step 2: Remove Radiator Fan Shroud.Using a wrench and/or ratchet and socket set, remove the bolts connecting the shroud to the radiator. Then lift the shroud straight up and off of the radiator to expose the fan. Please keep bolts to reinstall the new radiator fan.
Step 3: Remove the Old Fan.use your wrench and/or ratchet and socket set to remove the bolts or disassemble the fan clutch and fan assembly.
Step 4: Replace Radiator Fan.insert new fan into space where the old radiator fan was previously installed. Use the bolts that you unscrewed in the previous step to secure the new radiator fan in place. reattach the fan clutch and assembly if necessary.
Step 5: Reattach Electric Wires and Test.reattach the electrical wiring, lower the hood of your car, and test to make sure the new radiator fan is working properly.
What is a FAN?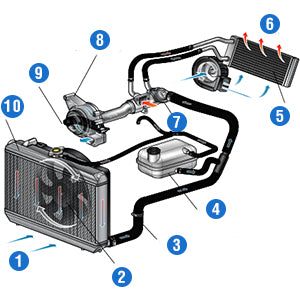 Flow part Introduction
1.air flow 2.radiator cooling fan 3.lower radiator hose 4.coolant expansion tank 5.heater core 6.air flow 7.thermostat 8.water pump 9.upper radiator hose 10.radiator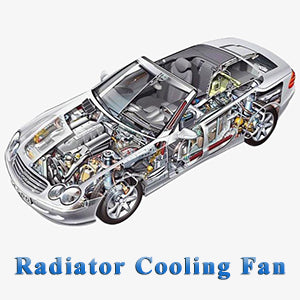 The function of Electric Fan
Keep your engine cool. Also allow quicker warm-ups and cool-downs, longer water pump life, less fan noise, improved air conditioner performance, and improve gas mileage.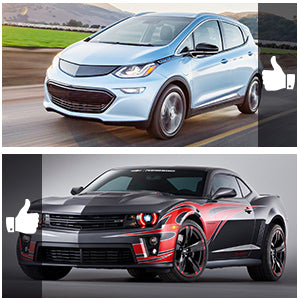 More efficiently

High-Quality wire core and plastic fan shroud

 Fast delivery, Quick respond, Most customer highly recommend

With User Manual
Shipping
Your items will be shipped from our 4 warehouses located in WA, CA, NJ, GA, depend on your address. Read more here
1.Item processing time
After receiving your order, we will take some time to process the products to ensure their quality. In addition, the item's stock status will also affect our delivery. The specific processing time will vary for different products, the average processing time is 2 working days while larger quantity orders may require 2-5 days, but we guarantee that the order will be processed and shipped as soon as possible.
2. Shipping Methods and Shipping Time
YITAMOTOR has established 4 warehouses in the USA,and provides Free Shipping service in the whole united states except for states of HI, PR, AK, GU, and APO/FPO. Shipping from the warehouse nearest to shipping address to shorten delivery time. In order to improve our customer shopping experience, we promise NO ADDITIONAL CHARGES. If you purchase a pre-sale product, The order will be shipped within 1-2 working days when it is in stock.
Free Shipping

A

B

Shipping Methods

FEDEX Ground

FEDEX Home

Working Time

Mon. to Fri.

Mon. to Sun.

Delivery Time

3-7 Days

4-7 Days

Delivery to States
(A-Z)

Alabama, Arizona, Arkansas, California, Colorado, Connecticut, Delaware, Florida, Georgia, Idaho, Illinois, Indiana, Iowa, Kansas, Kentucky, Lousiana, Maine, Maryland,

 

Massachusetts, Michigan, Minnesota, Mississippi, Missouri, Montana, Nebraska,Nevada, New Hampshire, New Jersey, New Mexico, New York, North Carolina, North Dakota, Ohio, Oklahoma, Oregon, Pennsylvania, Rhode Island, South Carolina, South Dakota, Tennessee, Texas, Utah, Vermont, Virginia, Washington, West Virginia, Wisconsin, Wyoming.

 
Note: Shipment dates on all orders are estimated, delay may happen cause of force majeure, natural disasters, inclement weather, war, public holidays, and others out of our control factors.
Return
At Yitamotor, we're committed to you. Our quality control teams will inspect your items prior to shipping to assure your satisfaction, and the quality is guaranteed.
Read more here